TRAIN WITH THE BEST
TRAIN WITH QUICKPLAY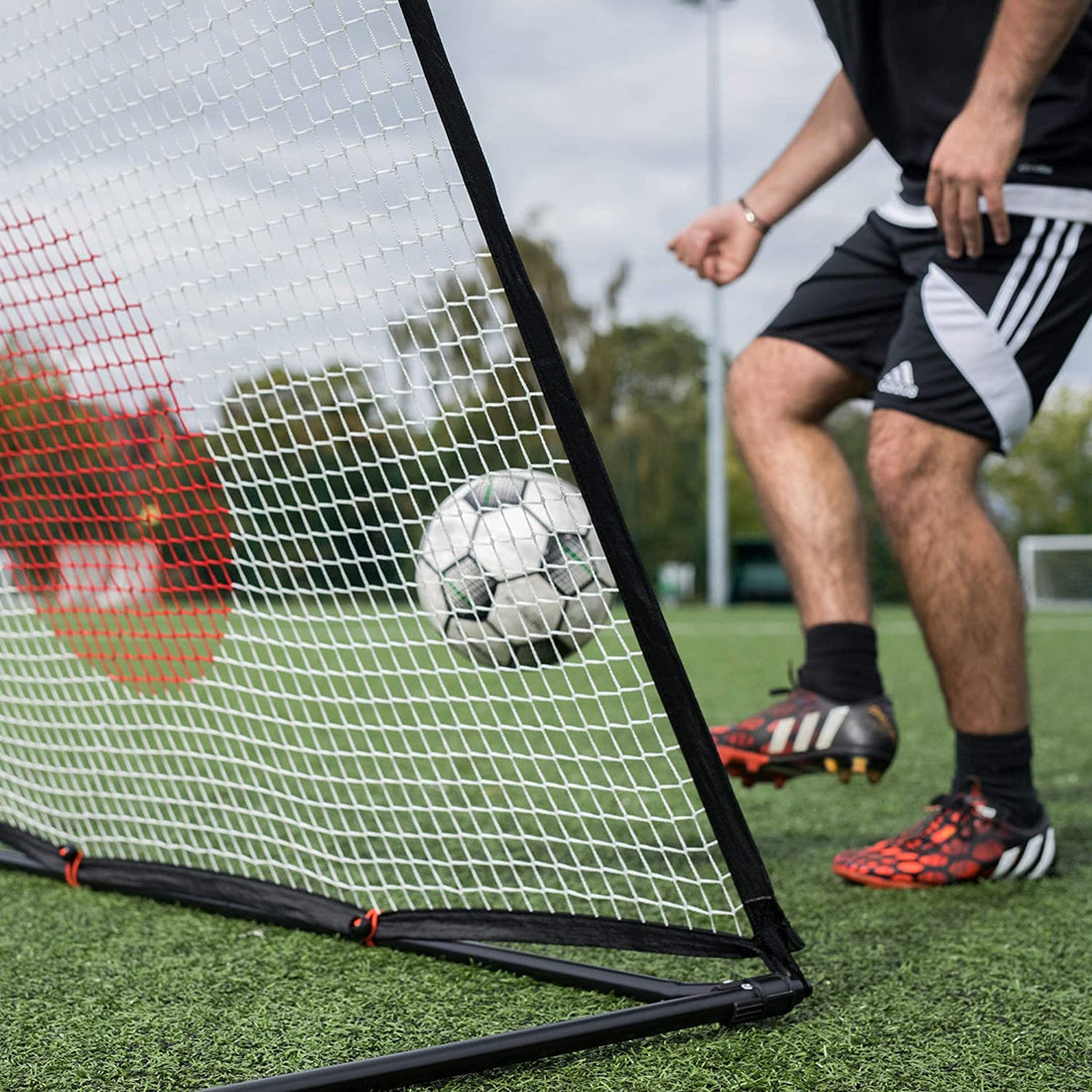 ABOUT US

Welcome to QUICKPLAY, a trailblazer in the football equipment market since 2007. Our journey began with football players' passion to create equipment that truly caters to the needs of athletes. From a single product, our iconic ultra-portable football goal, KICKSTER, the QUICKPLAY range has expanded to span over 100 products, including football goals, rebounders, and various other training equipment.

Each product we design is a testament to our three guiding principles: Design, Quality, and Innovation. With an in-house design team, we strive for excellence in design, durability, and a ceaseless pursuit of innovation. Our creativity has been recognized with multiple US and worldwide patents, and our innovative products have become benchmarks, often emulated by competitors in the market.

Our belief that high-quality sports training equipment should be accessible and fairly priced is deeply ingrained in our business model. As a result, we sell directly to you, the consumer, bypassing the middlemen, retailers, and reps that often inflate the cost of football equipment.

At QUICKPLAY, we're not just about products; we're about people and the game they love. Whether you're a professional or an amateur, our goal is to help you perform at your best, fostering a sense of community through sports and promoting a healthy, lifelong enjoyment of the game.
Company Mission Statement
Our History

2006 – Allen and Will, graduate Industrial Designers with a passion for football and sports, identify a market need for a quick to set up, portable football goal and set about developing the revolutionary product that became KICKSTER.

2007 – QUICKPLAY was founded and the KICKSTER ultra-portable football goal was launched in 2 sizes – the KICKSTER PRO 2000 and KICKSTER PRO 3600.

2008 to 2010 – QUICKPLAY and KICKSTER continued to grow, developing a foothold in the UK and European markets. Most notably during the 2010 football World Cup, KICKSTER became the top selling football product on Amazon, outselling even the official Adidas World Cup Football ball.

2010 – Looking to the US market, QUICKPLAY licensed its patented KICKSTER technology to SKLZ, who launched and sold it to a wide range of major US retailers under their QUICKSTER product line. A partnership that continues to this day.

2011 – Marked a product explosion with 13 additional products and 4 new product lines added to the QUICKPLAY range, coupled with a growing team as the company expanded in size.

2012 – At the ISPO Munich International Sports Equipment Show QUICKPLAY's new SPOT rebounder won the coveted ISPO Award, honoring the best new, innovative products in Sports.

2013 to 2015 – QUICKPLAY continued to expand selling to over 30 international markets around the world and working with professional football coaches to launch the Elite & Pro ranges, taking the QUICKPLAY brand to a new and higher level.

2016 – QUICKPLAY won the acclaimed Gold Award in the performance category at ISPO Munich for the Elite Combo 3-in-1 Goal, Rebounder & Football Wall.

2017 – Continuing its US expansion QUICKPLAY opened its US headquarters in San Diego, USA, bringing the full range of QUICKPLAY products direct to the US market for the first time and selling D2C through Amazon.com and the quickplaysport.us website.

2018 – QUICKPLAY launched the Q-FOLD range of folding rigid frame uPVC football goals which would go on to become the top selling poly-goal on Amazon.com.

2019 – The REPLAY Station launches, redefining football rebound boards and taking social media by storm and becoming the world's top selling football board.

2020 – Saw huge growth as the demand for sports equipment soared during the C-19 lockdowns.

2021 – QUICKPLAY restructured its worldwide business to adapt to ongoing growth. Moving out of its UK premises into 3rd party logistics with the ability to scale. QUICKPLAY became a truly international brand, headquartered in both USA and UK and a remote team based in countries around the world.

2022 – QUICKPLAY US sales growth passed a significantly milestone, as US sales surpassed the sales of all other worldwide territories combined… UK Football is on fire.